புனித சகாய அன்னை ஆலயம், மண்ணூர்பேட்டை, சென்னை.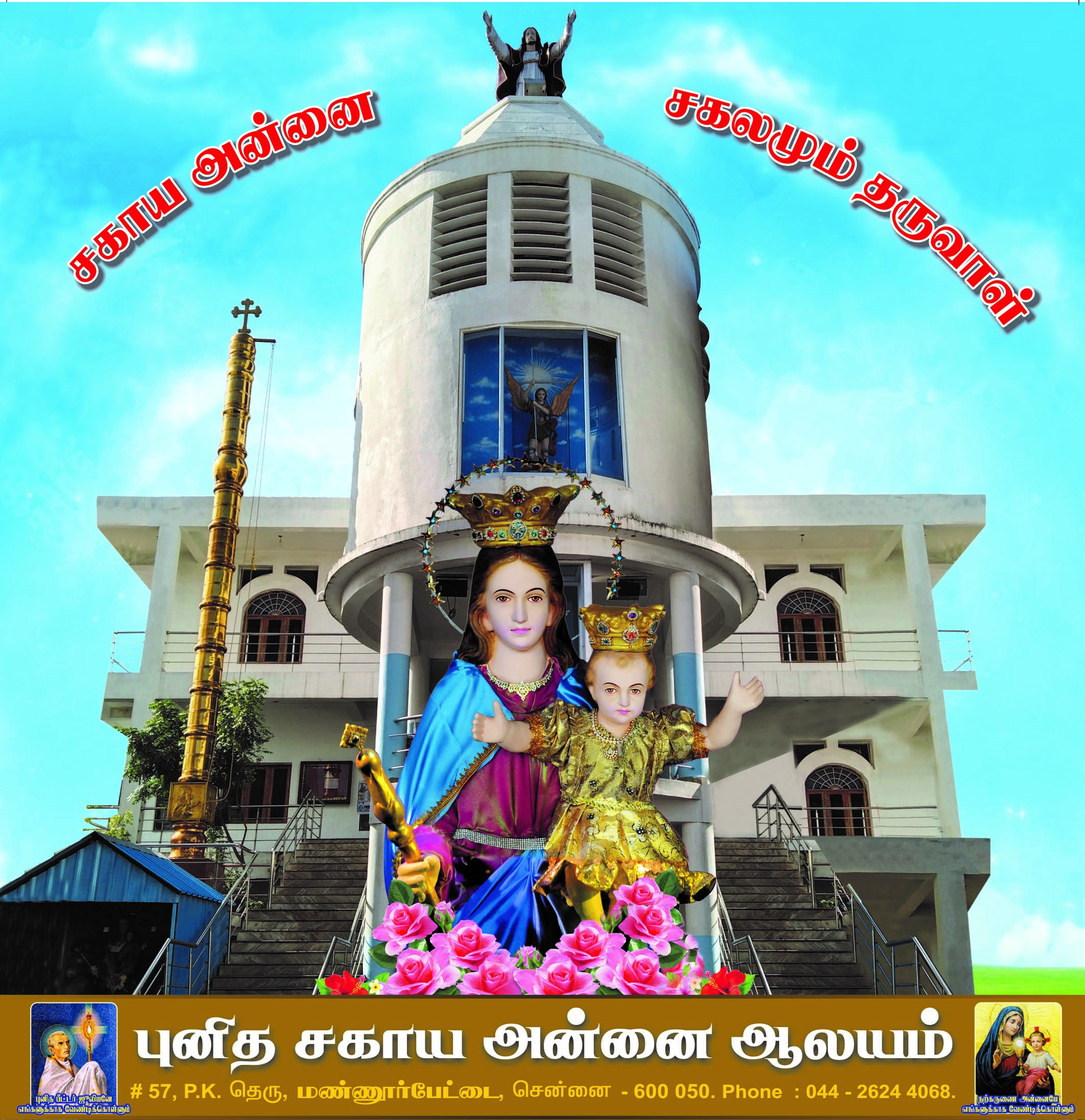 As much as the Colaba Community was the memorial of the 38 International Eucharistic congress, the parish of Mannurpet was a gift to the Congregation of the Blessed Sacrament by the Archdiocese of Madras-Mylapore, during the Great Jubilee – 2000, which was also declared as the year of the Eucharist.
In early 1960's, after the establishment of the Ambattur Industrial Estate, a lot of Christian families settled in this area looking for employment in the factories. Around 1970, a small Chapel was put up for Sunday celebration of the Eucharist. Eventually in 1987 a new church was constructed and Mannurpet was made a sub-station of Korattur.
When Fr. Sesuraj sss and Fr. Arul Tharcius sss placed the request for a parish in their meeting with the Archbishop on 29 March 2000, the Archbishop graciously agreed to hand over Mannurpet to the Congregation of the Blessed Sacrament.
Mannurpet was erected into a parish on 21 May 2000 and Fr. Arul Tharcius sss was appointed as the first Parish Priest. Fr. Joseph Jacob sss served as the assistant priest. The church is dedicated to Mary help of Christians and is popularly known as 'Sahaya Annai Alayam'. The Chatholic population is approximately 3500. They are devout traditional Catholics drawn from the various dioceses of Tamilnadu.
Mannurpet is a vibrant parish with a lot of activities for the Christian Community. The parish is formed into 13 Anbiyams (BCC) where many activities are conducted to cater to the spiritual and social needs of the people. On 28 January 2002 the foundation stone for a new presbytery was laid in the presence of our sss religious in Chennai.
The beautiful new church was built by Fr Joseph Jacob sss and was inaugurated on 24 Feb. 2014. New office room and Sahaya Annai flagpole were built by Fr. Arockia Punithan sss.
The Present Sanctuary (2019) is the result of thoughtful reflection by the Parish team (Fr. Gnanasekar SSS, Fr. Inigo SSS) along with the parish council and the parishioners.
New grotto of Mary Help of Christians was built in the campus and a crucifix in the church premises.
Parish ministry is mainly focused on Evangelization and service to the people and their spiritual needs. The education of the poor children is also given important through the education ministry in the parish. The Eucharistic spirituality is promoted through the involvement of the Lay aggregates in the parish life style.
School ministry is one of the special ministries that are done in this parish. The parish team gives more important to the formation of the people through the organization of BCC. The special adoration service on every second Friday night of the month has been added as the spiritual growth for the parish people. Every 1st Tuesday of the month I dedicated to St Antony, the patron saint of the parish. 

Presently, Fr. Santiago – Superior & PP and Fr. Francis Xavier sss, as Asst. PP & Community and Dn. Louis D'Souza sss are the members serving the Parish.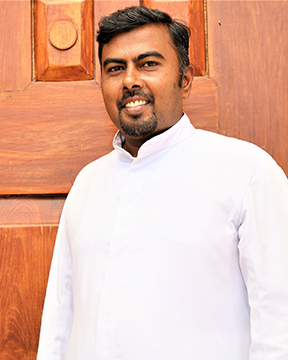 Fr. Santiago SSS
Parish Priest, Administartor & Superior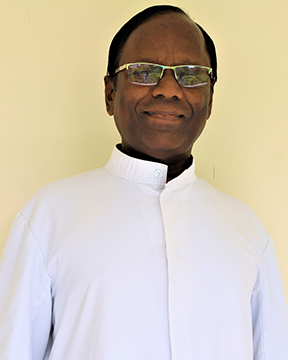 Fr. Francis Xavier SSS
Asst. Parsi Priest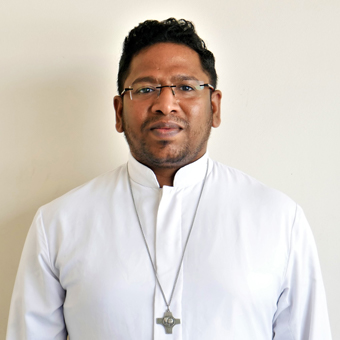 Dn. Louis D'Souza SSS